How To Launch A Successful Small Business
Thursday, May 25, 20176:30 PM to 8:30 PM
(Career Fairs & Trade Shows)
---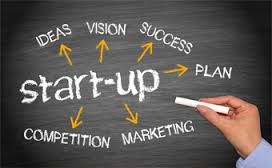 All small business owners must master multiple, new skill sets, in
order to successfully run their own business.
These skills are applicable to all business owners since their decisions have a direct effect regarding success or failure.
This workshop will identify what you need to learn and look out for to acquire these critical skills. It is presented by a small business owner, who has acquired 42 years of experience owning and operating his own successful and profitable business here in Ocean County.
Registration: Please register.
For more info, contact Ocean County Library
Phone: 732-349-6200

Location:
Ocean County Library - Toms River Branch
101 Washington Street, Toms River, NJ 08753